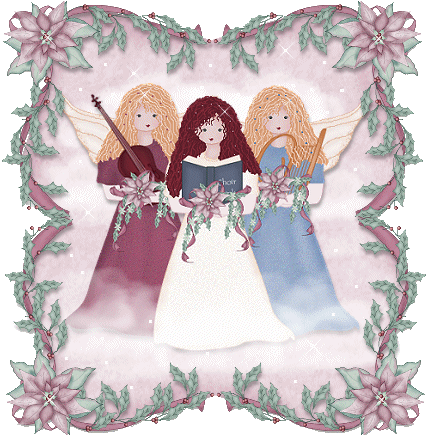 Razzle Dazzle Recipes * Christmas Cookie Recipes
"Your Source for Christmas Recipes Online"
Christmas Cheesecake Cookies Recipe
1/3 C. Dark Brown Sugar, firmly packed
1/2 C. Granulated Sugar, divided
1 C. all-purpose Flour
1/2 C. chopped Walnuts
1/3 C. Butter
1 8-oz. package Cream Cheese, at room temperature
1 Egg
1 T. Lemon Juice
3 T. Milk, divided
1 t. Vanilla
1-1/2 T. Green Candied Cherries, divided
1-1/2 T. Red Candied Cherries, divided
2/3 C. sifted Confectioners' Sugar

Line an 8-inch pan with aluminum foil and butter or spray with nonstick cooking spray. Mix brown sugar with 1/4 cup white sugar, flour and walnuts. Stir in butter, using a fork or pastry blender, until crumbly. Remove and set aside 1 cup of the mixture. Place the rest in the baking pan and press down evenly. Bake in preheated 350° F. oven for 12 to 15 minutes, until just starting to brown. Remove from oven and allow to cool slightly.

Meanwhile, using an electric mixer, beat cream cheese and 1/4 cup sugar. Add egg, lemon juice, 2 tablespoons milk and vanilla. Combine well. Add half the red and green cherries and stir until well distributed. Pour mixture onto baked crust. Top with reserved crumbs. Bake for 25 minutes until set and beginning to brown. Remove from oven and allow to cool completely.

In a small bowl, stir together the confectioners' sugar and 1 tablespoon milk. Spread over the top of the cooled cheesecake, and then sprinkle with remaining red and green cherries. Refrigerate for at least 30 minutes and cut into pieces.
Makes about 25

Printable Recipe

Pistachio Cookies Recipe
2/3 C. Butter, softened
1 C. Sugar
2 oz. Unsweetened Chocolate, melted and cooled
2 Eggs, separated
1 t. Vanilla
1 3/4 C. All-purpose Flour
1/4 t. Baking Powder
1/4 t. Baking Soda
1/4 t. Salt
Sugar for sprinkling
1/3 C. chopped, shelled Pistachios (use more for fuller cookies)

Cream butter and sugar. Add chocolate, egg yolks and vanilla. Mix well. Combine flour, baking powder, soda and salt. Stir into creamed mixture. Chill dough.

Roll to 1/8-inch thickness on lightly floured surface. Cut into desired shapes with 2 1/2 to 3-inch cookie cutter.

Beat reserved egg whites until foamy. Brush on cookies. Sprinkle with sugar and pistachios. Press nuts gently into cookies.

Bake on ungreased baking sheet in preheated 400° F. oven for 6 - 8 minutes.

Makes about 4 dozen cookies.

Fruitcake Cookies Recipe
1 lb. Dates, chopped
1/2 lb. Candied Cherries, chopped
1/2 lb. Candied Pineapple, chopped
1 quart Nuts
2 1/2 C. Flour
1 t. Baking Soda
1 t. Salt
1 t. Cinnamon
1 C. Butter
1/2 t. Almond Extract
1 t. Vanilla
1 1/2 C. Brown Sugar
2 Eggs
1/2 C. Milk

Cut fruit and nuts, then roll in flour; set aside.

Sift flour, baking soda, salt and cinnamon.

Cream butter, sherry flavoring and sugar. Add eggs and milk. Stir in dry ingredients. Add floured fruit and nuts. Drop by teaspoons onto greased baking sheet.

Bake 10 to 12 minutes at 325° F. Remove from pans to a wire rack to cool.
Printable Recipe

Raspberry Filled White Chocolate Bars Recipe
1/2 C. Margarine or Butter
1 (12 oz.) package (2 C.) Vanilla Milk Chips or 2 (6 oz.) packages White Baking Bars, chopped
2 Eggs
1/2 C. Sugar
1 C. All purpose Flour
1/2 t. Salt
1 t. Amaretto Liqueur or Almond Extract
1/2 C. Raspberry Spreadable Fruit or Jam
1/4 C. sliced Almonds, toasted

Heat oven to 325° F. Grease and flour 9-inch square pan or 8-inch square baking dish. Melt margarine or butter in small saucepan over low heat. Remove from heat. Add 1 cup of the vanilla milk chips. Let stand; do not stir.

In large bowl, beat eggs until foamy. Gradually add sugar, beating at high speed until lemon-colored. Stir in vanilla milk chip mixture. Add flour, salt and amaretto; mix at low speed until just combined.

Spread half of batter (about 1 cup) in greased and floured pan. Bake at 325 degrees for 15 to 20 minutes or until light golden brown.

Stir remaining 1 cup vanilla milk chips into remaining half of batter; set aside. Melt spreadable fruit in small saucepan over low heat. Spread evenly over warm, partially baked crust. Gently spoon teaspoonfuls of remaining batter over fruit spread. (Some fruit spread may show through batter.) Sprinkle with almonds.

Return to oven and bake an additional 25 to 35 minutes or until toothpick inserted in center comes out clean. Cool completely. Cut into bars.
Yield: 16 to 24 bars.

Double Chocolate De-Lites Recipe
6 squares Semi-sweet Baking Chocolate
4 squares Unsweetened Baking Chocolate
6 T. Butter or Margarine
1/2 C. Sugar
3 Eggs
2 t. Vanilla
1 C. Flour
1 t. Baking Powder
1/4 t. Salt

Topping
60 Hershey's Hugs (from a 13 oz. bag)
1/2 C. White Chocolate Chips
1/2 C. Semi-sweet Chocolate Chips

Preheat oven to 350° F. Line mini muffin tins with paper or foil liners.

In a large microwaveable bowl, combine chocolate and butter and cook on HIGH for 1 1/2 minutes or until chocolate is almost melted, stirring half way through heating time. Stir until chocolate is completely melted and smooth.

Stir sugar into chocolate until blended. Mix in eggs and vanilla. Stir in flour, baking power and salt. Drop by teaspoonfuls into prepared tin. Bake 12-14 minutes until set. Do not over bake.

Immediately push unwrapped Hershey's Hug into each cookie. (You will have leftover Hugs.) Cool completely on wire racks.

For the toppings:
Place 1/2 cup semi-sweet chocolate chips in quart size resealable plastic bag. Microwave on high power for 45 seconds; turn and knead. Microwave for about 10 seconds longer; kneed until smooth. Repeat process with white chocolate chips.

Cut tiny corner from plastic bags. Pipe white chocolate onto the cookies first, then the semi-sweet chocolate.

Makes four to five dozen cookies

Fudge Crackles Recipe
7 oz. Semisweet Chocolate, chopped
2 oz. Unsweetened Chocolate, chopped
3 T. Butter or Margarine
1 C. Granulated Sugar
3 Eggs, at room temperature
1 t. Vanilla
3/4 C. All-purpose Flour
1/2 t. Baking powder
1/4 t. Salt
6 oz. Semisweet Chocolate Chips
1/2 C. Walnuts

Preheat oven to 350° F. Grease 2 baking sheets.

In a medium microwave-safe bowl or in a saucepan, melt both chocolates and butter, stirring until smooth. Cool slightly.

Mix the sugar and eggs until thick and creamy in a food processor fitted with the metal blade or with an electric mixer. Mix in the vanilla and melted chocolate mixture. Add the flour, baking powder and salt, and mix until incorporated. Add the chips and nuts and pulse 2 or 3 times or stir until mixed.

Drop by teaspoonfuls about 1 1/2 inches apart on the baking sheets. Bake for 8 minutes, or until the tops are cracked and shiny. Cool 3 to 5 minutes; remove to racks and cool completely.
Makes about 40 cookies.

Almond-Pistachio Macaroons Recipe
2 8-oz. cans Almond Paste (1 3/4 packed cups), grated on the large holes of a box grater
3/4 C. Granulated Sugar
1 1/2 C. Powdered Sugar
3 Egg Whites, at room temperature
1 1/2 t. Vanilla
Pinch of Salt
1 C. shelled Unsalted Pistachio Nuts, finely chopped

Position racks in the top third and center of the oven and preheat oven to 325° F. Line 2 large baking sheets with parchment paper.
Combine almond paste and granulated sugar in the bowl of a heavy-duty electric mixer fitted with the paddle blade. On low speed, mix until mixture resembles coarse crumbs, about 2 minutes. Gradually add powdered sugar and mix until well-combined, about 1 minute. Add egg whites, vanilla and salt. Increase speed to medium and mix just until combined (dough will be wet and sticky). Mix in a generous 1/3 cup of pistachios. Place remaining pistachios in a small bowl.
Using a level tablespoon for each, roll dough into balls. Dip each ball into reserved pistachios to coat one side. Arrange cookies 1 inch apart on the baking sheets with pistachio sides up, pressing cookies slightly so they adhere to the paper. Bake until tops of macaroons are evenly colored and bottoms are smooth and golden brown (use a metal spatula to remove a test cookie from the sheet), 25 to 30 minutes. Cool macaroons on the sheets. Gently pull macaroons off parchment paper. (Macaroons can be stored up to 5 days in an airtight container at room temperature.)

Makes about 30 cookies.

Eggnog Sparkle Cookies Recipe
1 C. butter, room temperature
1 C. sugar
2 large egg yolks
1/2 C. eggnog
2 1/2 C. flour
2 t. baking powder
1 t. ground nutmeg
One or assorted colors of decorating sugar (you'll need about 1/3 C. total)
Ground cinnamon

Preheat oven to 400° F.

Lightly butter cookie sheet.

In large mixing bowl, cream together butter and sugar until fluffy. Beat in egg yolks until combined. Add eggnog.

In another bowl, whisk together flour, baking powder and nutmeg; add to butter mixture, beating until thoroughly combined. Refrigerate dough 2 hours or until firm.

Combine decorating sugar and cinnamon on paper plate, adding about 1/3 teaspoon cinnamon for every 2 tablespoons of sugar. Roll dough into 1-inch diameter balls; roll in topping mixture. Place 2 inches apart on buttered cookie sheet.

Bake in preheated oven 8 to 10 minutes or until set.
Makes 4 to 5 dozen cookies.

Cherry Christmas Slices Recipe
2 C. butter
2 C. powdered sugar
1 egg
1 t. vanilla
4 1/2 C. flour
4 C. candied cherries
2 C. chopped nuts

Cream butter and powdered sugar. Add egg and vanilla. Add flour. Stir in cherries and nuts. Divide dough into fourths. Form into logs. Wrap in plastic wrap and refrigerate overnight. Slice into 1/4-inch slices.
Bake at 325° F. for 10 - 12 minutes.
Makes 6 to 8 dozen.
Back to 12 Days of Christmas Back to the Christmas Main Page
Razzle Dazzle Recipes
12 Days of Christmas
All Rights Reserved
No portion of this site
can be reproduced without permission
Copyright 2002 - 2004