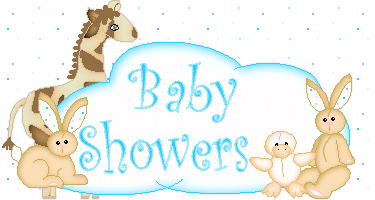 Invitation Poems

Bottles, booties, diapers, pins,
This is where the fun begins.
Baby _______ is on the way.
Let's celebrate before the big day!

Bottles, bibs, blankets and booties
Diapers, late nights, and parental duties
It's almost time for the glorious hour
Come celebrate with us at
________________
Surprise Baby Shower!

We're throwing a shower for Mom's name.
We hope that you can come
and join us at the party.
It's sure to be lots of fun.
We'll be playing games and chatting,
and for goodness sake,
We need someone to help us
eat all this yummy cake!

Boyish in Blue? Precious in Pink?
We don't know 'cause she didn't peek!


Razzle Dazzle Recipes
Don't for to visit our other site
THAT'S MY HOME