Razzle Dazzle Recipes
"Your Source for Thanksgiving Recipes"
Green Beans with Sherried Onion and Mushroom Sauce Recipe

1 lb. green beans, stemmed, and cut into 2-inch lengths
Salt, pepper and a pinch of nutmeg
3 T. butter
1 C. small pearl onions, sliced in half
1/2 lb. sliced mushrooms
2 T. flour
1/2 C. chicken stock
1/2 C. heavy cream
2 T. sherry

Bring 2 quarts water to a boil and add the beans. Simmer until they're crisp, but tender. Drain; season with salt, pepper and nutmeg.

In a 10-inch skillet, melt the butter and add the onions, sauteeing for three minutes. Add the mushrooms and saute until the mushrooms give off some of their liquid. Add the flour; stir until blended.

Gradually stir in the stock and whisk until thickened. Add the cream and sherry, stirring until the mixture thickens. Add the seasonings and refrigerate until ready to serve. At that time, heat the sauce and add the green beans to the sauce.
Back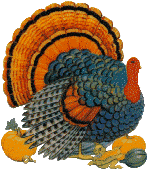 Home

Razzle Dazzle Recipes





http://www.razzledazzlerecipes.com

Don't forget to visit our other Recipe site at
That's My Home

Happy Thanksgiving!