Razzle Dazzle Recipes
"Your Source for Thanksgiving Recipes"
Sautéed Green Beans with Mushrooms Recipe
2 gallons salted water
3 lbs. fresh green beans, trimmed, cut into pieces
1 C. clarified butter (see note)
1/2 C. chopped onion
12 oz. fresh mushrooms, sliced
salt and white pepper to taste

Bring salted water to a boil in a large stockpot. Add green beans. Boil for 10 to 12 minutes or until tender-crisp; drain well. Plunge beans immediately into ice water; drain again and pat dry.

Heat clarified butter in a saute pan. Add onion. Saute until translucent. Add mushrooms. Saute until tender. Add green beans.

Cook until green beans are heated through, stirring constantly. Season with salt and white pepper. Serve immediately.
Makes 10 servings.

Note: Clarified butter, is also known as drawn butter, or butter with the milk solids removed. The clear yellow liquid that remains can withstand high heat without burning, which makes it ideal for sautéing. It will keep for several weeks in the refrigerator or longer when frozen. Eight tablespoons (1 stick) yields approximately 1/3 cup; 1 pound (4 sticks) yields about 1 1/2 cups.
Back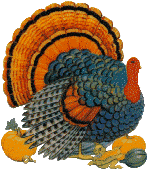 Home

Razzle Dazzle Recipes





http://www.razzledazzlerecipes.com

Don't forget to visit our other Recipe site at
That's My Home

Happy Thanksgiving!