Razzle Dazzle Recipes - Thanksgiving Recipes
"Your Source for Turkey Recipes Online"
Slow Cooker Apple Pecan Bread Stuffing Recipe

4 C. soft bread crumbs (about 6 slices firm bread)
1 C. crushed saltine crackers (about eighteen 2-inch squares)
1 1/2 C. chopped apples
1 C. chopped pecans
1 large onion, chopped (1 cup)
2 stalks celery, chopped (1 cup)
2/3 C. vegetable or chicken broth
1/4 C. butter, melted
1/2 t. pepper
1/2 t. sage
2 eggs
Chopped fresh parsley if desired

Spray the inside of a 2-4 quart slow cooker with cooking spray . Mix bread crumbs, cracker crumbs, apples, pecans, onion and celery in cooker. Mix remaining ingredients except for the fresh parsley until well blended. Pour into cooker. Toss to coat ingredients.

Cover and cook on low heat setting 4-5 hours or until stuffing is slightly puffed and brown around the edges. Sprinkle with parsley for garnish if desired.

Back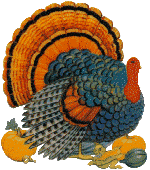 Home

Razzle Dazzle Recipes



http://www.razzledazzlerecipes.com

Don't forget to visit our other Recipe site at
That's My Home