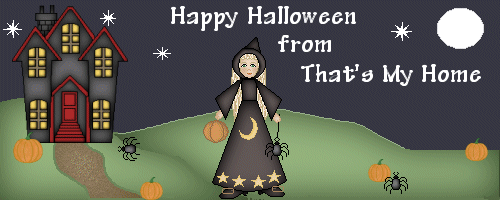 October 1, 2003
Hello everyone,

Can you believe it is October already? I sure can't. I'll get a dose of reality tonight as our weather is expected to drop to freezing tonight! On the menu today we have some casserole recipes, brownie recipes and a new section called "Around the World". I am sharing a cuisine with you that is new to me, Portuguese food. We really enjoy it and I hope you do also.

On to the recipes!
Mary Ellen

RECIPES FOR OCTOBER - CASSEROLES
AUTUMN POTPIE

3 C. cut-up chicken
2 C. chicken broth, canned or reserved from cooking chicken
1 package piecrusts (2 crusts)
1/2 C. chopped onion
3 carrots, chopped fine
1/2 (one-pound) package frozen peas
1 large potato, chopped fine
1/2 C. dried cranberries
6 T. butter
6 T. flour
1/2 C. milk
1 t. salt
1/2 t. pepper
1 egg white whipped with 1 tablespoon water

Cook chicken as desired (baked or steamed) to have 3 cups cut-up chicken. Reserve broth or use canned broth.

In medium saucepan, add 1 cup reserved broth to onions, carrots, peas and potatoes. Cook over medium heat 20 minutes. Remove from heat and add cranberries. Cover.

In another saucepan, cook butter and flour over low heat about two minutes. Slowly add remaining chicken broth, milk, salt and pepper; cook three additional minutes, or until thickened.

Preheat oven to 450 degrees. Add chicken to vegetable mixture and then blend in thickened stock. Pour into pastry-lined, deep-dish pie pan. Cover with top crust. Seal edges; slit air vents, brush with egg and water and bake 10 minutes. Lower heat to 350 degrees and bake for 20 minutes or until crust is brown.

NOTE: You can leave off top crust while cooking; after first 10 minutes cover filling with foil. Cut top crusts into shapes with small cutter. Bake separately and place on prepared pie.
SPAGHETTI PIE

6 oz. uncooked spaghetti
2 T. butter
1/3 C. parmesan cheese
2 beaten eggs
1 lb. ground beef
1/2 C. chopped onion
1/4 C. green pepper chopped
1 cup canned tomatoes chopped
1 (6 oz.) can tomato paste
1 T. sugar
1 t. oregano
1 C. cottage cheese
1/2 C. shredded mozzarella cheese or monterey jack

Cook spaghetti according to instructions. Stir in butter, parmesan cheese and eggs while spaghetti is still hot. Press spaghetti into a deep dish pie pan.

Brown meat and drain, add onions, green peppers cook until tender. Mix in seasonings, chopped tomatoes and tomato paste. Cook until all ingredients are warm.

Spread cottage cheese over pressed spaghetti. Add meat mixture and bake for 20 minutes at 350° F. Remove from oven spread mozzarella cheese on top and bake 5 minutes more. Cut into pie shaped pieces and serve.
RICE AND GREEN CHILI CHEESE BAKE

1 C. uncooked rice
3 medium zucchini thinly sliced
1 (7 1/2 ounce) can coarsely chopped green chili
12 oz. grated Jack cheese
1 large tomato peeled and thinly sliced
salt to taste
2 C. sour cream
1 t. oregano
1 t. garlic salt
1/4 C. chopped green onion
1/4 C. chopped green pepper
2 T. chopped parsley

Cook rice according to package directions. Cook zucchini in a small amount of water until crisp. Drain and set aside.

In a three-quart buttered casserole place cooked rice, cover with chopped chilies. Sprinkle with 1/2 of the cheese, arrange zucchini over cheese, add tomato slices, sprinkle with salt.

Combine sour cream, oregano, garlic salt, green pepper and onions. Spoon evenly over tomato layer. Scatter remaining cheese over all.

Bake covered at 350° for 45 to 50 minutes or until heated through. Sprinkle with parsley and serve.

TURKEY NOODLE BAKE

2 pkg. noodles
1-1/2 to 2 lbs. ground turkey breast
1/4 C. poultry seasoning
1 T. dry basil
1 small chopped onion (or onion powder)
1/2 C. orange juice
2 pkg. dry chicken or turkey gravy mix
Parmesan cheese Salt and pepper to taste
Lowfat margarine (optional)

Brown ground turkey breast with chopped onion, poultry seasoning, dry basil, salt and pepper. After meat is browned, add orange juice. Simmer for a few minutes. While meat is simmering, cook and drain noodles. Add salt and pepper to taste, and add Parmesan cheese to noodles. Add lowfat margarine to noodle mixture if needed. Prepare gravy mix according to directions. Add meat mixture and gravy mixture to noodles. Mix well and transfer to casserole dish. Top with Parmesan cheese. Bake at 350 to 375° F. until bubbly.
WORTH THE TIME, CHICKEN, MUSHROOM AND NOODLE CASSEROLE

4 slices good-quality white bread
2 T. olive oil, divided
1/3 C. chopped onion
2 garlic cloves, minced
2 celery ribs, chopped, strings removed
1/2 t. salt
1/2 t. celery salt
1/2 t. fresh-ground black pepper
12 oz. white button or baby portobello mushrooms, cleaned, stems trimmed and sliced
1/3 C. all-purpose flour
3 C. low-sodium chicken broth, skimmed of all fat, divided
1 C. low fat milk
1/3 C. nonfat sour cream
1/3 C. low fat cottage cheese
2 skinless, boneless chicken breasts (about 8 ounces each)
8 oz. uncooked, medium-wide, no-yolk egg noodles
1 C. frozen baby peas
1/2 C. grated Parmesan cheese

Preheat oven to 350° F.

Coarsely chop the bread slices, add to a food processor and process into crumbs. Remove and set aside. (At this point, you can use the processor for the garlic, onions and celery as well as the mushrooms if your processor can slice).

Add 2 teaspoons of the olive oil to a large nonstick skillet and place over medium to medium-high heat. When hot, add the onion, garlic, celery, salt, celery salt and pepper and saute until beginning to soften. Add the mushrooms and saute until they throw off most of their liquid, about 7 to 8 minutes.

As the vegetables cook, bring a pot of cold water to a boil and cook the egg noodles according to package directions. When done, drain and set aside.

At the same time, add 1 tablespoon of the olive oil to a 6-quart saucepan and place over medium heat. When hot add the flour and cook for 2 to 3 minutes, stirring, or until just starting to color. Whisk in 2 1/2 cups of the broth, the milk, sour cream and cottage cheese; whisking until combined. Add the vegetables and whatever liquid remains in the skillet. Add noodles to the sauce, stirring to coat all and combine well.

Add the remaining teaspoon of oil to the skillet and place over medium-high heat. When hot add the chicken and sauté until it turns white. Add the remaining broth and scrap up the brown bits from the skillet's bottom, add the chicken and liquid to the sauce and stir until combined.

Lightly spray a 9-by-13-inch casserole dish with vegetable oil. Spoon the noodle mixture into the casserole, smooth out the top, sprinkle evenly with breadcrumbs and cheese. Bake for 45 minutes or until bubbly and the breadcrumbs start to brown. Remove from the oven to a cooling rack. Let casserole sit for 5 minutes before serving.

Serves six to eight.


BROWNIE RECIPES
MORE BROWNIE RECIPES CAN BE FOUND IN HANNAH'S BAKERY
http://www.thatsmyhome.com/hannahs/brownies/index.htm
ALMOND JOY FUDGE BROWNIES

1 box Duncan Hines chewy
fudge brownie mix (19.8 oz)
3 Tbsp. vegetable oil
1 cup Eagle Brand condensed
milk
14 oz. pkg. miniature Almond Joy
bars, coarsely chopped
1/2 cup toasted almonds

Prepare mix according to brownie package directions, except only use 3 Tbsp. of vegetable oil. Pour into a greased 9x13" pan. Pour and spread 1 cup of condensed milk. Sprinkle with chopped candy bars and toasted almonds.
Bake at 350° F. for 35-38 minutes.
Let cool completely before cutting into 2 dozen bars.
CHOCOLATE PASSION

3/4 C. (8 oz.) bittersweet chocolate
3/4 C. unsalted butter, cut into 2" cubes
3 C. granulated, white sugar
2 C. flour
1 T. vanilla extract
4 eggs
2-1/2 C. white chocolate chips

Melt the bittersweet chocolate and butter in a double boiler on medium heat. Pour chocolate mixture into mixer with paddle attachment.
Add sugar, flour, and vanilla. Cream together on medium speed for 2-3 minutes or until well mixed, making sure to stop and scrape bottom and sides of bowl. Add the eggs slowly, and mix on medium speed for 2-3 minutes. Add chips and mix on low for 1 minute.
Pour into an 8 x 12 x 2" pan, either lined with parchment paper or greased. Bake at 350°F for 20 minutes. Rotate pan and bake for another 20 minutes or until done. Cool before cutting. Serve with vanilla ice cream, raspberry purée, and chocolate sauce.
RASPBERRY PUREE

1 C. frozen sweetened raspberries, thawed
1 t. sugar, or to taste

Combine raspberries and sugar in a heavy saucepan and cook over low heat, stirring occasionally, until raspberries break down and sugar is combined. Remove from heat and press through a fine sieve to remove seeds.


QUICK AND EASY RECIPE
15 MINUTE ORIENTAL CHICKEN AND RICE DINNER

1 T. oil
4 boneless, skinless,
chicken breast halves
1 can Cream of Mushroom Soup
1 soup can of water
3 T. soy sauce
2 C. Minute White Rice; uncooked
16 ozs. frozen stir-fry vegetables, thawed

Heat oil in large nonstick skillet on medium-high heat. Add chicken; cover. Cook 4 minutes on each side or until cooked through. Remove chicken from skillet. Stir in soup, water and soy sauce. Bring to boil. Stir in rice and vegetables. Top with chicken; cover. Cook on low heat 5 minutes.


If you enjoy this newsletter, help That's My Home grow by forwarding it to your friends. Sign up to receive our newsletter at That's My Home.

HALLOWEEN RECIPES
MORE HALLOWEEN RECIPES CAN BE FOUND IN RAZZLE DAZZLE RECIPES HALLOWEEN SECTION
http://www.razzledazzlerecipes.com/halloween/index.htm
JACK-O'-LANTERN CHEESE BALL

2 C. shredded Cheddar cheese
4 oz. cream cheese, softened
1/4 C. solid pack pumpkin
1/4 C. pineapple preserves
1/2 t. cinnamon
1/4 t. ground allspice
1/4 t. ground nutmeg
1 cinnamon stick (for garnish)
Red and green peppers (for garnish)

Beat Cheddar cheese, cream cheese, pumpkin, preserves and spices in medium bowl until smooth. Cover; refrigerate two to three hours or until cheese is firm enough to shape. Shape mixture into a round pumpkin; place on serving plate.

Using knife, score vertical lines down pumpkin. Place cinnamon stick in top for stem. Cut triangle from red pepper for nose. Cut green pepper triangles for eyes and a strip for mouth. Cover loosely and refrigerate until serving time.
CROCKPOT CARAMEL APPLES

2 pkg. (14 oz.) caramels
1/4 C. water
8 apples
8 sticks

optional:
nuts
M&M's
mini chocolate chips
candy decorations

In crockpot, combine caramels and water. Cover and cook on high for 1 to 1 1/2 hours, stirring frequently. Wash and dry apples. Insert stick into stem end of each apple. Turn control on low. Dip apple into hot caramel and turn to coat entire surface. Holding apple above pot, scrape off excess caramel from bottom apple. Place on greased wax paper to cool. Once the caramel has set you may wish to roll the apples in the toppings of your choice.
SPICY PUMPKIN BREAD

1-1/2 C. fresh pumpkin, cooked and puréed, or canned, solid-pack pumpkin
1/2 C. honey, maple syrup, or sugar
1/2 C. melted butter or corn oil
2 eggs, beaten slightly
1/2 C. milk
1/2 C. raisins or currants
1/2 C. nuts, chopped
1 C. all-purpose flour
1/2 C. fine yellow cornmeal
1/2 C. rolled oats
1 t. baking powder
1/2 t. cinnamon
1/2 t. allspice
1/4 t. nutmeg
1/4 t. ginger
1/4 t. cloves
1/2 t. salt

Preheat oven to 350° F degrees.

Place the pumpkin purée in a medium-sized bowl and add the honey, melted butter and beaten eggs, stirring well with each addition. Stir in the milk, then add the raisins or currants, and chopped nuts. Measure dry ingredients into a large bowl and make a big well in the center. Carefully pour in the blended wet ingredients, stirring carefully and blending well without over-working the batter.

Pour the batter into a well-greased 6 x 9-inch loaf pan or a greased 2-pound coffee can. Bake for 1 hour or until a cake tester inserted in the center of the loaf comes out clean.

Remove to cooling rack for 10 minutes, then slide a clean table knife blade around the edges of the loaf to loosen it. Turn the steaming loaf onto a board or wire rack to cool completely. Serve hot or wrap up and serve later for great flavor and fragrance.
Makes 1 loaf or 20 slices


AROUND THE WORLD - PORTUGUESE RECIPES
We have a teenager that cuts our lawn who is Portuguese and he is always talking about how great Portuguese food is. He perked my interest and I've been trying a few recipes and we've gone to a few restaurants now. So try it and see for yourself.
LINGUICA PARTY BALLS

1 lb. ground linguiça
1/4 C. milk
2 1/4 C. Bisquick
1 C. grated cheddar cheese

Cook the linguiça in a frying pan. Drain and set aside.

Mix the Bisquick with milk and the cheese. Add the linguiça. Make into balls and place on an ungreased cookie sheet. Bake for 15 minutes in a 350° oven.

Makes 1 dozen.
We had this next recipe in an restaurant and I'd of been happy with just these as dinner. I'd never had salt cod before and was pleasantly surprised.
LISBON CODFISH BALLS

1 box salt cod
3 potatoes, diced
1 onion, finely chopped
1 t. parsley
Dash pepper
Dash nutmeg
3 eggs, separated
Vegetable oil for frying

Soak the fish overnight in cold water. Drain and rinse.

Put the fish and potatoes in a deep pot. Cover with cold water and cook until the potatoes are tender. Drain and mash the fish and potatoes together with the onions, parsley, pepper and nutmeg. Blend in the egg yolks.

Beat the whites until stiff, but not dry, and fold into the fish mixture.

Drop by the tablespoonful (no more than 6 or 7 at a time) into hot oil. Fry until the fish balls are brown. Keep them in a warm oven until all of the fish balls are made.

Drain on paper towels and serve warm.

Yield 15.
CHUCK ROAST PORTUGUESE STYLE

1 lb. linguiça
3 lbs. chuck roast
1 quart water
1-16 oz. can whole peeled tomatoes
1/4 C. catsup
1 large onion, diced
3 cloves garlic, peeled
2 whole bay leaves
1 stick cinnamon
1 t. salt
1 t. pepper

Cut the chuck roast into serving sized pieces, one-half inch thick, and place in a Dutch oven. In a blender, puree the tomatoes and the rest of the ingredients until smooth. Pour over the meat. Cover the pan and cook slowly for one hour on top of the stove.

Cut the linguiça into slices and add to the roast. Cook one hour longer, or until the roast is tender. Potatoes, sweet potatoes and carrots may be added with the linguiça.

Serves 6.
Note: Linguiça is a spicy sausage. We can buy it our grocery store here.
PORTUGUESE SOUP FROM THE MOORS RESTAURANT

The Moors Restaurant is one of Provincetown's, MA. finest and oldest restaurants.

1/4 C. olive oil
3 cups canned tomatoes, crushed in their juice
2 onions, diced
1 clove garlic, minced
3 carrots, peeled and sliced
3 potatoes, diced
1/4 to 1/2 medium cabbage, chopped
2 quarts brown stock
1/2 lb. chouriço (remove the casing and chop)
1/4 t. cayenne pepper
Salt and pepper
2 C. canned red kidney beans

Sauté the tomatoes and onion in just enough olive oil to cover the bottom of a soup pot. Add the garlic, carrots, potatoes and chopped cabbage. Cover with brown stock (beef bouillon may be used if more convenient) and simmer for 10 minutes. Add the chouriço and cayenne pepper. Taste for salt and pepper. Cover and simmer 1 to 3 hours, adding the red kidney beans 15 minutes before removing from the heat. More stock or bouillon may be added if the liquid gets low during the simmer. This soup gets better each day if it is rewarmed.

Serves 8.


BAKING TIPS
Use an oven thermometer -- ovens can by off by as much as 75 degrees.

You'll get better volume from cakes if the ingredients are at room temperature before you begin mixing.

Shiny pans are best for cake-making because they reflect the heat and produce cakes with tender crusts. If you use glass baking pans instead of metal, reduce the oven temperature by 25 degrees.

Whenever a chocolate cake recipe calls for greasing and flouring the pan, grease it and dust with unsweetened cocoa powder instead.

Before measuring sticky sweeteners such as honey or corn syrup, lightly coat the measuring cup or spoon with vegetable oil. The syrup will easily slip out.

Don't open the oven door during the first 15 minutes of baking time. Sudden movement or temperature changes can cause a cake to fall.


RESTAURANT RECIPES
SIDNEY'S APPLE PIE PIZZA

1 sheet puff pastry dough
5 apple wedges, sautéed
1/4 t. cinnamon
1 scoop vanilla ice cream
1/4 C. caramel sauce

Cut a 7-3/4-inch circle out of a thawed sheet of puff pastry dough. Place the circle on a square baking sheet.
Spread the sautéed apple wedges on the pastry and sprinkle with cinnamon. Place the pie in a 450° preheated oven.
When the pastry is brown and has puffed up 1/2 to 1 inch, about 10 - 15 minutes, place on a serving plate. Top with a scoop of ice cream and the caramel sauce. Slice pie into wedges and serve immediately.

Serves 4
As an alternative sauce or over ice cream, try
GRANNY SMITH CARAMEL TOPPING

1/2 stick butter
3 Granny Smith apples, diced
1/4 C. dark brown sugar
1/4 C. pure honey

Heat butter, dark brown sugar, and honey in a medium-size pan over medium heat. Add apples and mix. Cook until apples are soft.

PINA COLADA MUFFINS
2 C. flour
1 C. sugar
2-1/2 t. baking powder
1/2 t. salt
1 stick margarine, melted and cooled
2 eggs, lightly beaten
8 oz. low fat sour cream
1/2 t. coconut extract
3 oz. sweet grated coconut
1/4 C. chopped maraschino cherries
Small can crushed pineapple, drained well

Combine flour, sugar, baking powder, and salt; set aside. Combine and mix margarine, eggs, sour cream, coconut extract, coconut, cherries, and pineapple. Add to dry ingredients.
Pour into greased muffin tins and bake at 375° F. for 25-30 minutes.

Servings: 12


SUBSCRIPTION INFORMATION
Any questions or comments? I'd love to hear from you. E-mail me at:
http://www.razzledazzlerecipes.com/email.htm

You are receiving this newsletter because you have subscribed to our mailing list. If you wish to unsubscribe, you'll find the necessary information at the bottom of this newsletter. We'll hate to see you leave but you will receive no more mailings from us. Your e-mail address is only used for the purpose of the newsletter, recipes and news from That's My Home and Razzle Dazzle Recipes. We respect your privacy and your e-mail address will not ever be given out or sold as a list to anyone.

http://www.thatsmyhome.com
http://www.razzledazzlerecipes.com

Copyright That's My Home 2001 - 2003
Privacy Policy