Razzle Dazzle Recipes * Mix in a Jar Recipes
"Your Source for Christmas Mix in a Jar Recipes Online"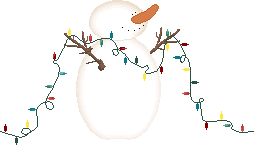 Holiday Cranberry and Pistachio Biscotti Mix in a Jar Recipe
3/4 C. dried cranberries or cherries
3/4 C. shelled green pistachios
2 C. all purpose unbleached flour
1/2 t. cinnamon
2 t. baking powder
2/3 C. sugar

Use a clean 1 quart jar. Layer ingredients in order. Tap gently on the counter top to settle each layer before adding the next. Add additional dried fruits or pistachios to fill any gaps.

Attach note:

Holiday Cranberry & Pistachio Biscotti

Beat 1/3 C. butter on medium speed for 30 seconds. Add 2 eggs and beat on medium until well combined. Using a wooden spoon, stir in contents of jar just until combined.

Divide into 2 loaves on cookie sheet, chilling if necessary to make dough easier to handle. Each loaf should be about 9 inches long and 2 inches wide.

Bake at 375° F. for 25 - 30 min or until a toothpick inserted in the center comes out clean. Cool on sheet for 1 hour.

Cut each loaf diagonally into 1/2 inch thick slices using a serrated (bread) knife. Place slices on an ungreased cookie sheet.

Bake at 325°F for 8 minutes, then turn over and bake for 8 - 10 minutes more or until dry and crisp. Transfer to wire rack to cool.

Makes 32 cookies.
Mixes Home Jar Recipes Cookie Mixes Mix Recipes Bread Mixes
Soup Mixes Beverage Mixes Bake in a Jar Recipes Gift Recipes