Razzle Dazzle Recipes * Mix in a Jar Recipes
"Your Source for Christmas Mix in a Jar Recipes Online"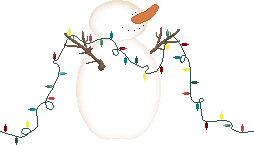 Caramel Popcorn Kit Recipe
1 can Sweetened Condensed Milk
1 1/3 C. Popcorn -- un-popped
1 C. Sugar
1 C. Brown Sugar ( packed)

Set aside can of milk. Layer sugar and brown sugar in a one quart canning jar. Next, place popcorn into a small zip baggie. Seal baggie and place on top of sugar. Place lid on jar, then using clear packaging tape, attach the can of milk to the bottom of jar so they are firmly connected for storage purposes & store in a cool, dry place until ready to use.

Attach the following instructions for later use, or for gift giving:

Preheat oven to 300º F. Line large shallow roasting pan with heavy foil,
extending foil over edges of pan. Butter foil.
Pop popcorn in a pan on the stove. Remove all unpopped popcorn. Pour popcorn into prepared roasting pan. Keep warm in oven.

In medium saucepan, combine sweetened condensed milk and sugars. Heat and stir over medium heat about 4-5 minutes, until bubbly. Pour milk mixture over popcorn; with long-handled wooden spoon, stir gently to coat.

Bake 20 minutes, stirring every 5 minutes.

Carefully turn out onto large piece of lightly buttered foil. Cool. Break into pieces or clusters.

Printable Recipe
Mixes Home Jar Recipes Cookie Mixes Mix Recipes Bread Mixes
Soup Mixes Beverage Mixes Bake in a Jar Recipes Gift Recipes