Razzle Dazzle Recipes * Mix in a Jar Recipes
"Your Source for Christmas Mix in a Jar Recipes Online"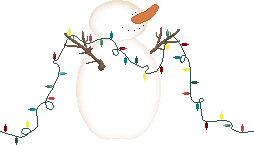 Double Chocolate Muffins Mix in a Jar Recipe
1 C. sugar
3 T. cocoa
3/4 C. chopped nuts
3/4 C. chocolate chips
1 1/2 C. flour
1 1/2 t. salt
1 t. baking soda

Combine flour, salt and soda. Layer into a quart jar in the following order: sugar, cocoa, nuts, chips and flour, salt, soda combined.

Recipe to attach:
Add ingredients into a mixing bowl. Mix well. Combine 1 cup cold coffee, 1 T. vinegar, 1 tsp. vanilla, and 6 T. melted butter in a small mixing bowl. Stir into dry ingredients until moistened.

Drop batter into greased or paper lined muffin tins, 2/3 full. Bake in preheated 350° F. oven for 15 - 20 minutes, or until a pick inserted in the center comes out clean. Remove from tins to wire rack to cool.
Mixes Home Jar Recipes Cookie Mixes Mix Recipes Bread Mixes
Soup Mixes Beverage Mixes Bake in a Jar Recipes Gift Recipes