Razzle Dazzle Recipes * Mix in a Jar Recipes
"Your Source for Christmas Mix in a Jar Recipes Online"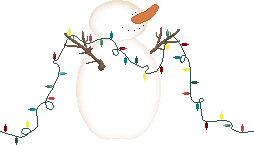 Eggnog Fudge Recipe
2-1/2 C. sugar
1/2 C. margarine or butter
2/3 C. eggnog
7 oz. jar (2 C.) marshmallow creme
8 oz. almond bark or vanilla-flavored candy coating, coarsely chopped
2 t. rum flavoring
Nutmeg

Line a 9-inch square or 13 x 9-inch pan with foil so that foil extends over sides of pan; butter foil.

In large saucepan, combine sugar, margarine and eggnog. Bring to a boil, stirring constantly. Continue boiling 5 minutes over medium heat, stirring constantly. Remove from heat.

Add marshmallow creme and almond bark; blend until smooth. Stir in rum flavoring. Pour into prepared pan. Sprinkle with nutmeg. Cool to room temperature.

Score fudge into 36 or 48 squares. Refrigerate until firm. Remove fudge from pan by lifting foil; remove foil from fudge. Using large knife, cut through scored lines. Store in refrigerator.
Makes about 2 1/2 pounds.

Note: A 13 x 9-inch pan makes a thinner, but easier to cut fudge. If desired, add 3/4 C. of chopped pecans.
Mixes Home Jar Recipes Cookie Mixes Mix Recipes Bread Mixes
Soup Mixes Beverage Mixes Bake in a Jar Recipes Gift Recipes