Razzle Dazzle Recipes * Mix in a Jar Recipes
"Your Source for Christmas Mix in a Jar Recipes Online"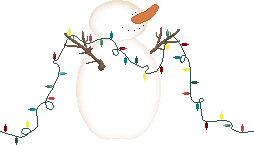 Hawaiian Fruitcake Recipe
1 C. seedless raisins
3/4 C. white raisins
2/3 C. citron - diced
1 1/4 C. diced candied pineapple
3/4 C. candied cherries
1/3 C. dates - chopped
1/4 C. candied orange peel - diced
1/4 C. candied lemon peel - diced
1 1/4 C. macadamia nuts - chopped
1 1/4 C. coconut - shredded
1 T. brandy
1 T. dry sherry
1/2 t. ginger juice
1 1/3 C. all-purpose flour
2/3 C. butter
1 C. brown sugar - packed
4 large eggs
1/2 t. baking soda
1/2 t. cinnamon
1/2 t. nutmeg
1/4 t. ground cloves
1/2 C. guava jelly

Grease two 9x5x3 inch loaf pans and line with greased brown paper.

Blend the ginger juice, brandy and sherry with the fruit, nuts and peels. Add 3/4 cup of flour and set aside. Cream the butter and brown sugar. Add the eggs, one at a time and beat well after each addition.

Sift the remaining flour with the spices and baking soda. Add to creamed mixture and mix well. Add the fruit mixture making sure that the batter is completely mixed.

Pour into prepared pans. Bake at 275° F for 3 hours.

Cool completely and then brush with additional brandy. Wrap in cheese cloth or linen towel and then wrap with aluminum foil.

Store in cool place. Brush with additional brandy at least once more (about two weeks after baking).
This makes two loaves.

Printable Recipe
Mixes Home Jar Recipes Cookie Mixes Mix Recipes Bread Mixes
Soup Mixes Beverage Mixes Bake in a Jar Recipes Gift Recipes