Razzle Dazzle Recipes * Mix in a Jar Recipes
"Your Source for Christmas Mix in a Jar Recipes Online"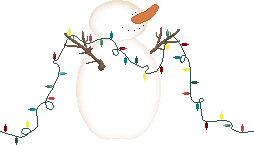 Marshmallows Recipe
1 1/2 C. sugar
1 C. light corn syrup
1 C. water
8 egg whites
3 packets (1 oz. each) unflavored gelatin
1 T. vanilla
3 C. powdered sugar, divided

To prepare pan: Line 8-inch-square cake pan with wax paper. Generously coat with 1 cup powdered sugar. Set aside.

To make marshmallows: In medium saucepan, combine sugar, corn syrup and 1 cup water. Heat over medium heat for 10 to 15 minutes, or until temperature on candy thermometer reaches 260° F. or hard-ball stage. Meanwhile, whip egg whites until they form stiff peaks. Add gelatin to syrup. Mix for 2 minutes, or until lumps have disappeared. While mixing at medium speed, slowly add thickened syrup to whipped egg whites. When incorporated, add vanilla. Continue to mix for 5 minutes, or until mixture feels lukewarm to touch. Pour mixture into prepared pan. Smooth surface with spatula. Cool at room temperature.

To harden marshmallows: Cover surface with additional 1 cup powdered sugar. Top with wax paper. Freeze for at least 1 hour or overnight. Run knife under hot water. Dust cutting board powdered with remaining 1 cup powered sugar. Cut marshmallows into squares on cutting board. Store in plastic bag in refrigerator.

About 30 bite-size squares.
Mixes Home Jar Recipes Cookie Mixes Mix Recipes Bread Mixes
Soup Mixes Beverage Mixes Bake in a Jar Recipes Gift Recipes