Razzle Dazzle Recipes * Mix in a Jar Recipes
"Your Source for Christmas Mix in a Jar Recipes Online"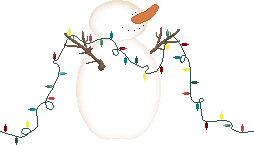 Mini Pumpkin Muffin Mix in a Jar Recipe
3 C. all-purpose flour
4 t. baking powder
1 1/2 t. salt
1 C. granulated sugar
1 t. ground cinnamon
1 t. ground nutmeg
1 C. raisins, sweetened dried cranberries or chopped nuts (optional)
1 can (15 oz.) pumpkin

Combine all ingredients, except pumpkin, in large bowl. Pour into 1-quart resealable plastic bag; seal.

Recipe to attach:
Pour muffin mix into large bowl. Cut in 1/2 C. vegetable shortening with pastry blender until mixture is fine. Add 1 C. pumpkin, 1 C. milk and 2 large eggs; mix until just moistened.
Spoon into greased or paper lined mini- muffin pans, filling 2/3 full. Bake in preheated 400° F oven for 15 to 20 minutes. Cool in pans for 5 minutes; remove to wire racks. Sprinkle with powdered sugar, if desired.
Makes about 60 mini muffins.
Mixes Home Jar Recipes Cookie Mixes Mix Recipes Bread Mixes
Soup Mixes Beverage Mixes Bake in a Jar Recipes Gift Recipes