Razzle Dazzle Recipes * Mix in a Jar Recipes
"Your Source for Christmas Mix in a Jar Recipes Online"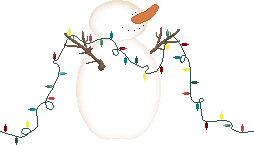 Orange Slice Fruitcake Recipe
1 C. butter, room temperature
2 C. sugar
4 eggs
2 t. grated orange peel
1/2 C. buttermilk or sour milk
1 t. baking soda
3 1/2 C. all-purpose flour, sifted
1 lb. orange-slice candy
8-oz. package chopped dates
1 C. sweetened, shredded coconut
2 C. chopped pecans or walnuts

Glaze
1 C. orange juice
2 C. powdered sugar, sifted
2 T. grated orange peel

In a large bowl, cream the butter and the sugar until thoroughly combined. Add eggs one at a time and beat until smooth. Add grated orange peel.

Dissolve baking soda in the buttermilk. Add buttermilk mixture to sugar mixture, alternating it with the flour. Cut orange slice candy into small pieces and add to batter. Add chopped dates, coconut and nuts.

Note: To keep fruit, candy and nuts from clumping, dust them with a little flour before adding to batter.

Pour batter into a greased and floured tube pan and bake at 350° F. for 1 hour and 45 minutes. Remove from oven and cool slightly. Pour glaze over warm cake while still in pan and cool completely before removing cake from pan.

For glaze: Dissolve powdered sugar in the orange juice and mix well. Add grated orange peel.

Note: To save valuable time at the holidays, make it now, wrap well in foil and freeze.
Makes 16 servings.
Mixes Home Jar Recipes Cookie Mixes Mix Recipes Bread Mixes
Soup Mixes Beverage Mixes Bake in a Jar Recipes Gift Recipes