Razzle Dazzle Recipes - Thanksgiving Recipes
"Your Source for Thanksgiving Recipes Online"
Coconut Pecan Pie Recipe

2/3 C. sugar

1/3 C. butter, soft

1 C. dark corn syrup

1/2 t. salt

3 large eggs

1/2 C. toasted coconut

1 1/2 C. toasted chopped pecans

1 (9-inch) unbaked pie shell

Preheat oven to 375° F.

In a medium bowl beat sugar, butter, corn syrup, salt and eggs with a wire whip until well blended. Stir in coconut and pecans.

Pour mixture into prepared pie shell and bake for 40 to 50 minutes. Center will be soft set.

Makes 8 servings.

Back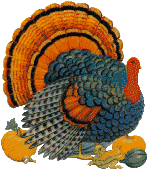 Home

Razzle Dazzle Recipes





http://www.razzledazzlerecipes.com

Don't forget to visit our other Recipe site at
That's My Home

Happy Thanksgiving!