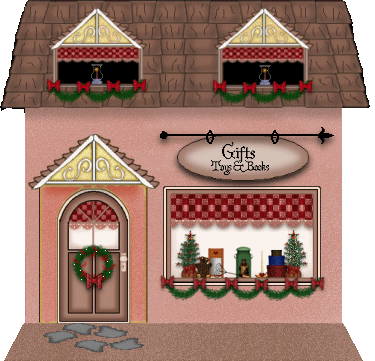 Kids in the Kitchen Recipes
Razzle Dazzle Recipes
"Your Source for Christmas Recipes Online"

Christmas Reindeer Recipe
You will need:

Pretzels (The 2 inch size work better than the ones that are dollar coin size.)
Melted White Chocolate
M and M's
Whole Almonds

Lay the pretzel on a sheet of wax paper and fill the three pretzel "holes" with white chocolate, a teaspoon works well for this. Then put matching M and M's in the two smaller holes, for eyes. Just place them on the chocolate. Then place a red M and M just below the eyes, in the larger space, for the nose. The almond "ears" go above the eyes and a little to the outside. Break pretzels to form "antlers" and set then between the ears. The melted chocolate is your "glue". Let it set up and then munch away.
Note: These would make great treats for school parties.

Rocky Road Bars Recipe
6 T. butter, melted
1 1/2 C. fine graham cracker crumbs (made from 11 double graham crackers)
1/4 C. granulated sugar
1 C. walnut pieces
2 C. miniature or quartered regular marshmallows
1 C. milk chocolate or semisweet chocolate chips

Preheat oven to 350° F. and position oven rack in the lower third of the oven. Line an 8-inch square pan, lined across the bottom and up 2 opposite sides with heavy-duty aluminum foil.

Using a fork, mix the butter with the graham cracker crumbs and sugar until all of the crumbs are moistened. Turn the mixture into the pan and spread it evenly, pressing very firmly all over the bottom to form a crust. Scatter the nut pieces evenly over the crust.

Bake for 10 minutes, or until the crust begins to turn golden brown. Remove from the oven and scatter marshmallows and chocolate chips evenly over the walnuts. Return the pan to the oven for 10 to 12 minutes, or until the marshmallows are soft, barely golden, and merged with one another. Set on a rack to cool completely. Run a knife along the unlined sides of the pan. Lift the ends of the foil liner and transfer the bars to a cutting board.
Use a long, sharp knife to cut into 16 2-inch bars. May be stored in an airtight container for up to 4 or 5 days.

Christmas Kisses Chocolates Trees Recipe
One 12 x 4-inch Styrofoam cone
Aluminum foil
4 bags (13 oz. each) Hershey's Kisses, wrapped in green, red and silver foil
Glue (low heat gun, non-toxic craft glue, glue stick or confectioners' glue)
Toothpicks
Bow
Ice cream cones

Cover foam cone with foil.

Decorate cone with green foil-wrapped kisses by gluing flat side against the foil-covered cone. Use the remaining red and silver kisses to decorate the tree. Insert one end of a toothpick into the side of each kiss; insert other end into the foam cone, filling in the gaps between the green foil kisses.

Place a cheerful bow at top of tree.

Glue remaining kisses to ice cream cones to create your fantasy forest! Finished dimension of large tree: 14 inches high.

*Prepare "Safe Confectioners' Glue" by whisking together 4 teaspoons powdered egg whites (meringue powder) with 1/4 cup water until completely dissolved. With mixer, beat in 3 cups sifted powdered sugar until thick and smooth.

Chocolate Marbled Meringue Kisses Recipe
2 oz. unsweetened chocolate
2 large egg whites, at room temperature
1/8 t. cream of tartar
1/2 C. superfine sugar
1/2 t. vanilla extract
1 1/2 t. cornstarch

Preheat oven to 200° F. Line two baking sheets with parchment paper or aluminum foil. Melt the chocolate.

In a clean, grease-free bowl of an electric mixer, beat the egg whites on medium speed until frothy. Add the cream of tartar. Continue to beat on medium high speed until the mixture whitens and soft peaks form. Slowly add the sugar, 1 or 2 tablespoons at a time, waiting at least 10 seconds between additions, gradually increasing the speed to high. Add the vanilla and beat for another 3 minutes to form a stiff, shiny meringue. Sift the cornstarch over the meringue and gently fold in, using a rubber spatula.

Transfer the meringue to a bowl. Using a rubber spatula, heavily drizzle parallel lines of the melted chocolate over the surface of the meringue. (Resist the urge to marble-that will happen as you scoop and drop.) Using a 1-inch diameter ice cream scoop or a teaspoon scrape across the surface of the mixture, crosswise to the drizzled lines, to get a rounded mound of striped meringue. (Use a second spoon to push the mound onto the prepared baking sheet.) Continue scooping until you need to drizzle more chocolate, dropping the meringues about 1 1/2 inches apart on the baking sheets. Continue to drizzle chocolate and scoop until the meringue is used up. You may not use all the chocolate.

Bake for 1 hour, then turn off oven and leave the meringues inside to dry until oven is completely cool. Store in an airtight container for up to 4 days.

Triple-Chocolate Candy Cane Kisses Recipe
4 - 3oz. Chocolate Bars
2 - 3oz. Semisweet Chocolate Bars
1 - 3oz. Milk Chocolate Bars
1 - 3oz. White Chocolate Bars
1 C. Crushed Candy Canes

Melt the 3 kinds of chocolate in 3 separate bowls. Stir half of the crushed candy into the semisweet chocolate. Reserve a bit for sprinkling; stir the remainder into the milk and white chocolates. Drop teaspoons of the semisweet onto a parchment-lined tray. Top with 1 dollop each of the milk and white chocolates. Sprinkle with crushed candy. Let harden.
Makes about 100 pieces.

Peppermint Rocca Recipe
1 C. white chocolate or coating chocolate
1 C. broken candy canes

Microwave white chocolate or coating chocolate in a glass jar on defrost for 1 minute. Stir.

Crush candy canes by rapping on a counter. Add to melted chocolate mixture. Stir briefly. Don't stir too thoroughly or the candy will lose its color.

Spread on wax paper. Allow to dry, break into pieces to serve.