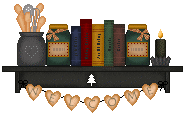 Holiday Baking Tips

Plan your baking menu. Pull out those favorite recipes and choose which cookies and confections are on the holiday list this year. Make a list of the supplies you'll need.

Take inventory of your pantry. Always purchase fresh yeast, baking soda and baking powder. These leavening agents are inexpensive compared to high-cost ingredients such as butter and nuts that would be wasted if the dough or batter failed to rise.

Take stock of your supplies. Do you have all your decorating tips? Are your metal cookie cutters rusting? Now's the time to find out, not when you're up to your elbows in dough. Do you need to replace your baking sheets?

Count your containers. Do you have enough containers to properly store finished baked goods? What about cookie tins and decorative trays for gift giving? Tins can be expensive, but they are the best containers for homemade gifts. Discount stores are a good source for small to medium-sized tins.

The best cookie sheet is one made of heavy-gauge metal, so it will hold the heat evenly and won't warp over time. It should not have high sides, which would hamper the even flow of heat over the cookies. Non-stick surfaces work well for cookie sheets, but dark surfaces cause the bottoms of cookies to brown too quickly. Double insulated cookie sheets will also keep the bottoms of cookies from browning to quickly.

Get an early start. Butter, chocolate and nuts are expensive ingredients. Purchase several blocks of butter when it's on sale and freeze it until needed. Check out prices at your local discount shopping club for discounts on quantity items. If the amount is too much for you, see if you can split it with a friend.

Measure, don't guess....In baking, accuracy really counts. For measuring liquids, use transparent or 1- or 2-cup marked measuring cups. Set the cup on a flat surface. For measuring dry ingredients, graduated cups make it easy to obtain the exact amount needed by leveling off with the sweep of a long-bladed spatula or knife, rather than just judging by sight.



[Home] [Christmas Cookie Recipes] [Christmas Bar Cookie Recipes] [Christmas Cookie Swap] [Christmas Candy Recipes] [Village Candy Store] [Snowman Soup Recipe] [Santa's House] [Mrs. Claus's Kitchen Recipes] [Holiday Appetizer Recipes] [Christmas Eve Dinner Recipes] [Christmas Day Dinner Recipes] [Beverage Recipes] [Fun Stuff for Christmas] [12 Days of Christmas Recipes] [Gifts in a Jar Recipes] [Mix in a Jar Recipes] [Razzle Dazzle Recipes] [That's My Home]