Christmas Cookie Exchange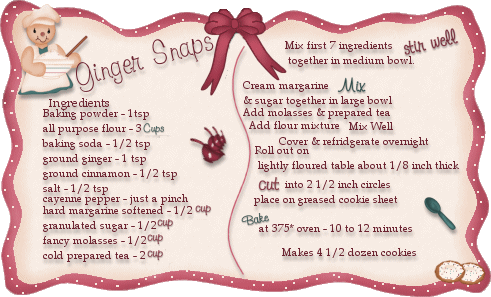 Ginger's Cookie Exchange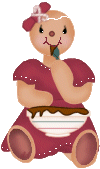 Set the date for your cookie exchange early, before holiday schedules become too hectic. Invite 4 to 10 cookie bakers. The more guests, the greater the variety and quantity of cookies you will receive. But keep in mind, the more people you invite, the more cookies everyone will have to bake. Need invitations? We have Invitations for you.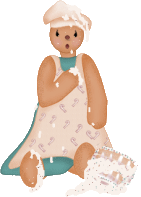 Ask participants to bake one dozen "Christmas Cookies" for each person attending, plus an extra dozen cookies for sampling at the exchange. Have guests bring an empty container for taking cookies home. Request that your bakers bring their cookies in disposable containers so there will be no confusion or worry if they are not returned.

Have guests RSVP so that you can keep a master list of cookies so everyone doesn't bring the same thing. There's no point in holding a Cookie Swap if you all bake sugar cookies. Use a Recipe Card to identify each type of cookie. Provide blank recipe cards for guests who want to take home any recipes of interest.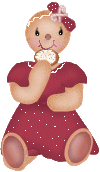 When your guests arrive Ginger has some yummy Beverage Recipes you might want to serve. Some of Ginger's Favorites can be found in the Parlor. You might also like to serve some of Ginger's Holiday Desserts. That way the guests can go home with their cookie goodies instead of eating them at the party. Depending on your guests you could also suggest that guests bring a toy or canned goods to be donated to a homeless shelter.
At the party have everyone tell a story about the cookie they brought. It could be a story about the cookie's origin, where the baker learned the recipe or how the particular batch of cookies was made.
Source for this article: Clara Silverstein, The Boston Herald, December 15, 1996 and "The Wellesley Cookie Exchange" by Susan Mahnke Peery
Submit your pictures or tips on hosting a cookie exchange!

Ginger's Favorite Cookies Recipes
Raspberry Hazelnut Christmas Trees
[Home] [Christmas Cookie Recipes] [Christmas Bar Cookie Recipes] [Christmas Cookie Swap] [Christmas Candy Recipes] [Village Candy Store] [Snowman Soup Recipe] [Santa's House] [Mrs. Claus's Kitchen Recipes] [Holiday Appetizer Recipes] [Christmas Eve Dinner Recipes] [Christmas Day Dinner Recipes] [Beverage Recipes] [Fun Stuff for Christmas] [12 Days of Christmas Recipes] [Gifts in a Jar Recipes] [Mix in a Jar Recipes] [Razzle Dazzle Recipes] [That's My Home]