Christmas Beverage Recipes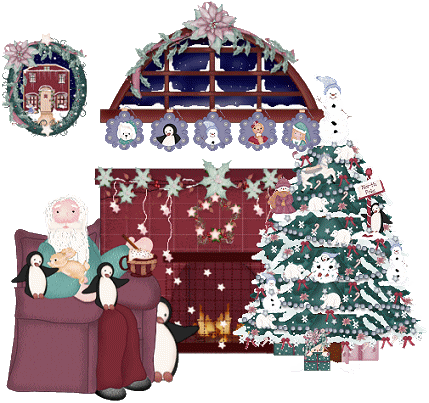 Hot Buttered Rum

1 C. unsweetened pineapple juice
1 1/2 oz. dark rum
Sugar to taste
1 stick cinnamon
Pat of butter

Heat the pineapple juice until it steams, don't boil it. In a large mug with the cinnamon stick, stir together the rum and sugar. Pour the hot pineapple juice over rum. Float pat of butter on top. Serve immediately.

Cider Mulled Punch

2 small eating apples, peeled, cored, and chopped
6 whole cloves
1 (4-inch) cinnamon stick
2 t. ground ginger
2 T. brown sugar
1/4 C. water
1 small orange, juiced
1 half gallon apple cider

Combine all ingredients in a saucepan and simmer, covered, for 10 minutes. Remove cloves and cinnamon stick and serve warm.
Serves 6 - 8.

Mulled Wine

1 bottle red wine, burgundy
2 cinnamon sticks
2 cloves
1 whole nutmeg
4 (2-3-inch) strips orange peel
4 (2-3-inch) strips lemon peel
3 T. sugar

In a saucepan, combine all ingredients. Bring to a slow boil, and then simmer 10 - 15 minutes. Serve warm in mugs.



Spiced Tea
2 C. Tang powdered orange drink mix
2 C. sugar
3/4 C. instant tea powder
2 t. cinnamon
1/2 t. ground ginger
1/2 t. ground cloves
Combine all ingredients and mix well. Place 2 t. of mix into a cup. Add 1 cup boiling water.


Cappuccino

1 C. powdered instant non-dairy creamer
1 C. chocolate milk mix
2/3 C. instant coffee granules
1/2 C. sugar
1/2 t. ground cinnamon
1/4 t. ground nutmeg

Combine all ingredients, mix well. To serve, place 1 tablespoon in a cup. Add 1 cup boiling water; stir well. Alternately, you could omit the coffee granules and add the mix to regular coffee.
Yields about 30 servings.


To make it easier for yourself, have a pot with hot water available and let guests serve themselves. Copy the drink recipes you are using ahead of time on a recipe card and have them available to your guests. Enjoy your party!
[Home] [Christmas Cookie Recipes] [Christmas Bar Cookie Recipes] [Christmas Cookie Swap] [Christmas Candy Recipes] [Village Candy Store] [Snowman Soup Recipe] [Santa's House] [Mrs. Claus's Kitchen Recipes] [Holiday Appetizer Recipes] [Christmas Eve Dinner Recipes] [Christmas Day Dinner Recipes] [Beverage Recipes] [Fun Stuff for Christmas] [12 Days of Christmas Recipes] [Gifts in a Jar Recipes] [Mix in a Jar Recipes] [Razzle Dazzle Recipes] [That's My Home]